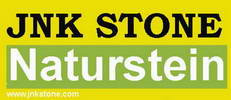 Welcome to JNK STONE to purchase your stone . JNK STONE, the most trusted name in natural stone, is the leading global supplier and fabricator of natural stone products.Here, Over 350 colors, various marble slabs , granite slabs ,Onxy slabs, limestone slabs and sandstone slabs, Quartz slabs, Artificial Marble or Reconstituted Marble slabs for free choice. Local & imported , Wide selection,Selected suppliers, All-day production,Cut upon request, 100% selected products.
Direct price from us Save 50% for your Inventory , At JNK, you'll find over 350 products carefully chosen for their quality and value to help you enhance your wharehouse and your career.
we have supplied stone products to many projects such as hotels , shooping malls , museums , offices and public sites for designers, installers and contractors Iimporter.
With over 20 products categories, including slabs , tiles. building stone,paving setts , Coping stones. kerb stone and garden paving slabs and cobbles , block paving , York stone , Statues, Fountains , Fire Pits and Giftes, we are the best choice for yous stone source .
if you would like any information on stone products , please get in touch and we will be very happy to help in any way we can , Now Email us.